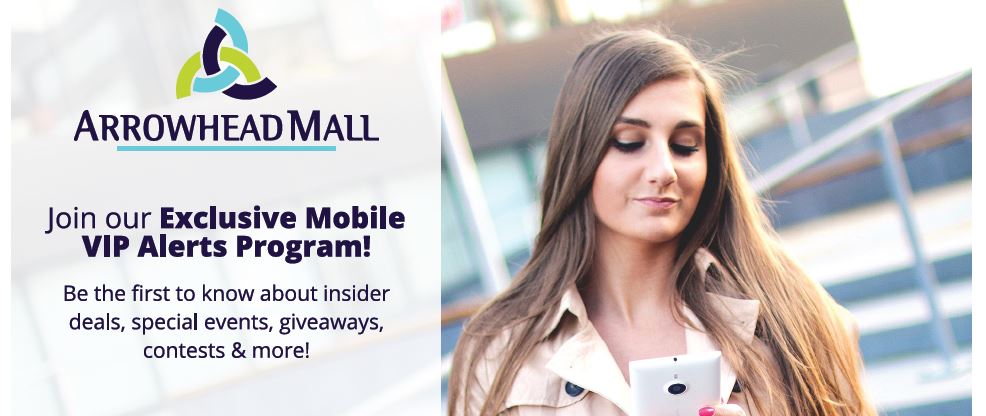 Join our Exclusive Mobile VIP Alert Program!
Be the first to know about insider deals, special events, giveaways, contests and more!
Text "arrowheadmall" to 89800 or sign up online here.
Reply "Y" for yes to your first alert to complete your sign up.
Reply "Stop" to any alert to opt out.
Please expect up to 4 messages per month with deals, events and more.
Message and date rates may apply.